MICROBLADING & PERMANENT MAKEUP IN WAUKESHA COUNTY AND LAKE COUNTRY
Permanent Makeup & Microblading
Permanent makeup, microblading, micropigmentation, cosmetic tattooing, permanent cosmetics… No matter how you say it, it's being naturally beautiful all day, every day!
Although permanent makeup has been around for a long time; it is only gaining popularity in recent years. You must choose your permanent makeup technician carefully. Do not make your decision based on price. What is more important is reputation, experience, skill, knowledge and training of the permanent makeup artist. Photos should always be available to see a technician's work.
You should feel comfortable and have all your questions answered during your consultation to make your decision an educated one.
Why Choose Permanent Makeup?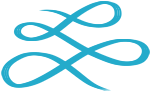 FREE UP MORE TIME
Whether you're a busy parent or an over worked professional, you'll no longer have to waste time applying or removing your makeup. Additionally, if you find using eyeliner difficult due to lack of practice, impaired vision or a medical condition, permanent makeup offers a lasting solution.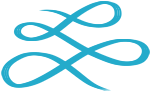 NO MORE SMEARS
Not only will your permanent makeup look great, it will stay great! Even after the sweat of a rigorous workout or water splashing from the pool, your makeup will look fantastic!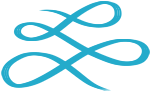 RELIEF FOR ALLERGIES AND SENSITIVE SKIN
Permanent makeup like microblading eyebrows, permanent eyeliner and lipstick tattoo will give your eyes and face a break from potentially irritating cosmetics.
What is Permanent Makeup?
Permanent makeup is cosmetic tattooing. The specialized techniques used for permanent cosmetics are often referred to as micropigmentation that enables both men and women to enhance the shape of their eyebrows, hairline, eyes and lips through the process of depositing pigment into the skin's dermal layer.
Microblading Permanent Makeup from Permanent Cosmetics by Shelly
Why Choose Permanent Cosmetics by Shelly?
Permanent Cosmetics by Shelly in Lake Country invites you to wake up with perfectly applied permanent makeup everyday! Since 2005 Shelly has helped women feel confident and look picture perfect everyday with the use of permanent cosmetics. Shelly is fully certified and with nearly 15 years experience as a permanent cosmetic artist/technician.  She has an undeniable passion for helping clients have a flawless look that's right for them.
From the initial consultation, during aftercare instruction, and throughout the entire procedure, Shelly takes time to answer questions and make sure her clients are relaxed and comfortable.
Shelly's goal is to provide a premium level of service and professionalism that is unparalleled in the field of permanent cosmetics!
Permanent Makeup and Microblading Near Me
Please don't choose a permanent cosmetic technician based on location. We have clients that come to Permanent Cosmetics by Shelly in Hartland from all over SE Wisconsin and surrounding states including Milwaukee, Waukesha, Oconomowoc, Pewaukee, Brookfield, Delafield, Sussex, Menomonee Falls, Watertown, Germantown, Hartford and more!
Permanent Cosmetics by Shelly
Inside Unique Suites Salon
210 Pawling Ave #5, Hartland, WI
ph. 262.434.0220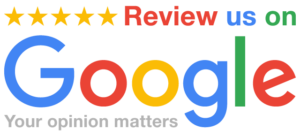 Hartland, Wisconsin Location