Hair stroke eyebrow tattoos will give you a full eyebrow with a soft powder filled look. If you want a soft, more solid brow, you will love this procedure (and the time saved by not applying makeup)!
An eyebrow tattoo is done with a digital tool/machine using a hair stroke technique. As the hair strokes heal they tend to soften up and eventually resemble a soft powder filled look. Those who used to apply pencil or powder can now go swimming, hiking, or exercising without the embarrassment of losing their eyebrows!
Eyebrow Tattoo done by Permanent Cosmetics by Shelly
Eyebrow Tattoo Before and After Photos
What is an Eyebrow Tattoo & Other FAQ's
What is a hair stroke eyebrow tattoo?
Eyebrow tattoos are a form of light tattooing where a digital tool/machine is used to make hair stroke tattoo lines to implant pigment under your skin. Eyebrow tattoos look like natural hair-like strokes but are fuller than microblading strokes for more of a powder like finish once healed. Eyebrow tattoos are not as deep as regular tattoos and need refreshing every 6 months to a year for most people. Refreshing your brows, or a "color boost" will keep your brows the original color that was carefully selected to match your hair and skin tones. Every person is different when it comes to how often a color boost is needed. It really depends on your body chemistry and lifestyle. Aside from the initial procedure, Shelly recommends a touch up to be sure you have the very best results.
Do eyebrow tattoos hurt?
Shelly takes extra special caution to make sure that your eyebrow area is completely numb before she begins tattooing. There should be no pain or discomfort during the service. Although there will be some tenderness when the topicals wear off.
Is an eyebrow tattoo permanent?
Unfortunately it's called "permanent makeup" because it does not wash off, not because it is truly "permanent." Color boosts are required for all permanent cosmetic procedures, including an eyebrow tattoo. This aging/fading process is universal.
Every person retains their color differently. In general, color boosts are needed every 6 months to a year to look best. However, this can vary a lot depending on your body chemistry and lifestyle. Some clients can wait 2-3 years between color boosts, but usually it's needed annually to look your best.
Do my eyebrows need to be shaved off first?
Absolutely not! Shelly will actually use your existing eyebrow to determine the perfect shape of your new eyebrow tattoo. She takes lots of time using stencils first, then tweaking them usually with the help of other stylists – to get them just right. All along the way, you will give your input and final approval before she begins.
How should I prepare for eyebrow tattooing?
There isn't anything you need to do to get ready for an eyebrow tattoo. You should not shave your eyebrows or do anything drastic. In fact, here is a list of all the things NOT to do:
Do not pick/tweeze/wax/perform electrolysis one week before procedure.
Do not tan two weeks prior or have sunburned face.
Do not have any type of facial/peel 2 weeks prior to procedure.
Discontinue Vitamin A/Retinol products one month prior to procedure.
Do not work out the day of procedure.
Do not have botox 2 weeks prior.
Do not take fish oil or vitamin E one week prior (natural blood thinners).
Do not wax or tint your eyebrows 3 days before the procedure.
In order to avoid excessive bleeding and poor color deposit:

Do not drink alcohol 24-48 hours before your procedure.
Do not consume coffee before your procedure.
Do not take aspirin or ibuprofen for pain relief (this thins the blood).
How long does it take?
Shelly schedules 2 hours for an eyebrow tattoo. This gives Shelly plenty of time to numb the area, go over aftercare instructions, answer any questions, determine the new color and shape of your eyebrows, and actually do the procedure.
Can I return to work and play immediately?
Yes, you may be tender, but you should be able to return to any non-physical activities immediately. Your eyebrows will appear too dark immediately after the procedure. This is temporary. The color will progressively lighten each day as it heals. If you love the color and darkness when you leave your first session, then you will be unhappy in 5-10 days when your brows lighten and heal. Keep this in mind when scheduling activities.
What should I do afterwards for healing my eyebrow tattoo?
It is important to pamper your new eyebrow tattoos and keep a protective veil of Aquaphor® over the treated area. This prevents scab formation and drying, which can "lift out" the newly implanted color. If you're planning on being outside, sunglasses and a visor are a must! You do not want a sunburn on freshly tattooed skin.
Shelly will give you an aftercare card and will personally go over the instructions with you before the procedure, but here is a summary:
Gently blot the area with a clean tissue to absorb excess lymph fluid. Do this every 10-15 min for the first couple of hours until the weeping/oozing has stopped. Removing this fluid prevents hardening of the lymph.
Day 1-7 WASH

Wash daily to remove the old layer of Aquaphor®, bacteria, and dead skin. (Don't worry, THIS DOES NOT REMOVE THE PIGMENT!)
Gently wash your eyebrows once a day with water and an antibacterial soap like Dial® soap, Cetaphil® or Neutrogena®. With a very light touch, use your fingertips to gently cleanse the eyebrows. Rub the area in a smooth motion for 10 seconds and rinse thoroughly. To dry, gently pat with a clean tissue. Let air dry for 5 minutes before you reapply Aquaphor® ointment.

Day 1-7 MOISTURIZE

Apply a rice grain amount of Aquaphor® ointment with a cotton swab or thoroughly cleansed fingertips and spread it across the treated area. Be sure not to over-apply as this will suffocate your skin and hinder the healing process.The ointment should be barely noticeable on the skin. Never put the Aquaphor® ointment on a wet or damp tattoo.
Microblading vs. Eyebrow Tattoo FAQ's
Here are some microblading vs. eyebrow tattoo FAQ's to help you decide if microbladed eyebrows or eyebrow tattooing is right for you.
What is is the difference between microblading and eyebrow tattooing?
Both microbladed eyebrows and eyebrow tattooing use the same technique (hair strokes). The only difference is the tool used. Microblading is done with a hand tool and eyebrow tattooing is done with a digital tool/machine.
Will the results be the same?
Results will be similar. Microbladed eyebrows are done with a hand tool with micro-needles resembling a fine blade (microblading), resulting in a crisp, very fine stroke which heals to a more natural feathered eyebrow hairlike stroke.
Eyebrow tattoos are done with a digital machine. Anyone who desires a fuller brow will love this procedure. As the hair strokes heal they tend to soften up and eventually resemble a soft powder filled look over time.
Does microblading and tattooing hair strokes last the same amount of time?
They are quite comparable as far as retention but all "permanent makeup" needs boosting over time. It's called "permanent" because you can't wash it off. Most clients require a color boost yearly, others come every 6 months for a color boost (depending on how perfect and precise a client wants their brows to look). Others can go up to 2 years without a color boost. Many variables play into how well a client will retain the ink!
Eyebrow colors are complex colors consisting of combinations of color mixtures.  This means that they are less stable and lack longevity as compared to primary colors (used in traditional tattooing).
Therefore, again, eyebrows will require refreshing, or a color "boost" to keep them looking fresh.  There is no way around this, as eyebrow pigments are "complex" colors.
As the eyebrow starts to degrade, you'll notice that initially, they'll become a lighter version of what they once were when first done.  Then, you may also notice that generally the gold tones or warm tones will eventually begin to disappear as they metabolize more quickly than the other colors within the eyebrow pigments.  This is the normal course of color degradation with the normal metabolizing of color.  Again, as noted above, if other factors are introduced to the metabolizing of color, such as medication changes, excessive sunshine, etc.,  you will need to have a color refresher sooner.   
A very commonly asked question is, "How long will my permanent makeup last?"  There is no simple answer to this.  We tell our clients, "When you are feeling the need to pick up a pencil to add more color is the time to pick up the phone to schedule your color refresher appointment."
Is the price the same?
The price is very similar for either process initially. Colors boosts are the same and that pricing varies depending on how long you wait between color boosts. See all pricing here.
Do both procedures require a touch up?
Yes. They both require one, sometimes two touch ups to look their best.
[/db_pb_accordion]
Permanent Makeup and Microblading Near Me
Please don't choose a permanent cosmetic technician based on location. We have clients that come to Permanent Cosmetics by Shelly in Hartland from all over SE Wisconsin and surrounding states including Milwaukee, Waukesha, Oconomowoc, Pewaukee, Brookfield, Delafield, Sussex, Menomonee Falls, Watertown, Germantown, Hartford and more!
Permanent Cosmetics by Shelly
Inside Unique Suites Salon
210 Pawling Ave #5, Hartland, WI
ph. 262.434.0220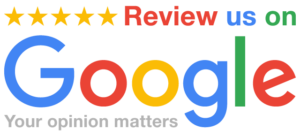 Hartland, Wisconsin Location