Shelly's passion for permanent makeup started in 2004 while visiting her grandmother in Mission, TX. Shelly overheard her talking with her sisters about their new tattoos (wondering what Grandma had tattooed on herself!). They all had permanent cosmetics applied by getting eyebrow and eyeliner tattoos! Shelly loved the look and they took her to have hers done.
The technician felt Shelly's excitement and recommended she explore the American Institute of Intradermal Cosmetics (AIIC). The rest is history!
Since 2005 Shelly has earned the reputation of doing excellent work by helping hundreds of clients have flawless permanent makeup. She is careful, artistic and fun!
Shelly Palmersheim Voigt of Permanent Cosmetics by Shelly
REGIONAL PARTNERS: Plastic Surgery Associates SC
The Spa at Plastic Surgery Associates offers a wide array of skin care services. They offer facials, dermaplaning, peels, and a variety of laser treatments; as well as several types of injection therapies. Their highly experienced staff will spend time discussing which treatment options may best suit your needs. Then they will create a customized treatment and maintenance plan just for you.
The Spa at Plastic Surgery Associates has a variety of pharmaceutical grade skin care products and injectables available. They include Latisse, Skin Medica, Voluma, Botox, Juvederm, Restylane and more.
Talk to Shelly or contact them today to discuss any of these services.
The Spa at Plastic Surgery Associates
N4W22370 Bluemound Rd
Waukesha, WI 53186
262-970-5600
Permanent Makeup and Microblading Near Me
Please don't choose a permanent cosmetic technician based on location. We have clients that come to Permanent Cosmetics by Shelly in Hartland from all over SE Wisconsin and surrounding states including Milwaukee, Waukesha, Oconomowoc, Pewaukee, Brookfield, Delafield, Sussex, Menomonee Falls, Watertown, Germantown, Hartford and more!
Permanent Cosmetics by Shelly
Inside Unique Suites Salon
210 Pawling Ave #5, Hartland, WI
ph. 262.434.0220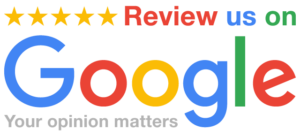 Hartland, Wisconsin Location