Deciding to get a lip tattoo (permanent lipstick) is an important decision. Looking at lip tattoo before and after photos is a bit trickier than other permanent cosmetics because the immediate results are much brighter than they will be after a full heal. Please keep that in mind when browsing photos and scheduling your appointment. Lips will shed/peel the first layer of color off within 48 hours of the procedure and final results appear in 6-8 weeks. Here are just some of permanent lipstick procedures Shelly has done recently. All of these photos show lip color done specifically by Shelly alone. Note that these photos are copyrighted and not meant to be downloaded or used by anyone off this website. They have not been photoshopped or touched up in any way. If you have any questions or if you are ready to book your lip tattoo appointment, contact Shelly by calling 262-434-0220 or fill out a quick form online here.
Permanent Makeup and Microblading Near Me
Please don't choose a permanent cosmetic technician based on location. We have clients that come to Permanent Cosmetics by Shelly in Hartland from all over SE Wisconsin and surrounding states including Milwaukee, Waukesha, Oconomowoc, Pewaukee, Brookfield, Delafield, Sussex, Menomonee Falls, Watertown, Germantown, Hartford and more!
Permanent Cosmetics by Shelly
Inside Unique Suites Salon
210 Pawling Ave #5, Hartland, WI
ph. 262.434.0220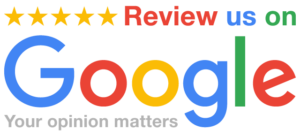 Hartland, Wisconsin Location