When choosing who you'd like to have do your microbladed eyebrows, it's important to check microblading reviews. Do your research and choose a highly experienced professional and be careful when considering a low priced service. Permanent Cosmetics by Shelly has been earning a good reputation since 2005. Shelly has a passion for helping clients with a permanent cosmetics application that makes their lives easier and even more beautiful!
Here are some Microblading reviews from Google and Facebook about Shelly. Have questions? Just contact Shelly anytime!

  5 Star Google Review
"I've been going to Shelly for my eyebrows for about 10 years. She's super welcoming and personable… She does an amazing job, I get compliments on my eyebrows all the time and no one has ever guessed that they are tattooed on. She makes everything look so natural and is very precise and talented with colors, skin tones, shapes, and strokes. I trust her and absolutely love her work and wouldn't go to anyone else for my eyebrows. Getting my eyebrows back 10 years ago was life changing for me, and I'm lucky to have found a great cosmetologist to create them and maintain them to always be amazing. I highly suggest going to Shelly for your permanent cosmetic needs, you won't be disappointed."

  5 Star Google Review
"I had my eyebrows and eyeliner done last summer, it is one of the best things I have ever done. It has made my life so much easier. I wish I would have done it years ago. With that being said Shelly does a fantastic job and is so professional! She is so wonderful! I would recommend her to anyone. Great job Shelly. I am always getting compliments on what a great job you did."

  5 Star Google Review
"I love my eyebrows. Shelly did an awesome job and was very patient with me as we were "designing" my new brows. My friends who knew I did this always tell me how great they look. No regrets!!!"

  5 Star Google Review
"Many, many years ago when I was a silly teenage girl I shaved my eyebrows off, because that's just what we did back in the 70's. My brows never grew back right & were very sparse. I was embarrassed and had to pencil them in on a daily basis.
Then low & behold I came across a miracle worker named Shelly. Shelly gave me brows again, and I mean full, beautiful brows. I also decided to get my eyeliner done and absolutely LOVE … LOVE both the liner & the brows. I get up in the morning and I have instant beauty.
Ladies, this is the best when your on one of those warm, tropical vacations and your at the beach or poolside. You never have to worry about your eyeliner or brow liner disappearing. That's right, it's permanent and beautiful. There is no-one out there better than Shelly to do your permanent makeup. She is a true professional and well priced. If you've been "thinking" about getting any type of permanent makeup done, hesitate no longer & book an appointment with Shelly. You won't be disappointed."

  5 Star Google Review
"Shelly came recommended and I was very happy with the results! Glad I didn't go with all the Groupons I have seen, they are not professionals, Shelly is! She did a Great job!"

  5 Star Google Review
"Shelly did an awesome job microblading my eyebrows! She took time to explain everything first and answered any questions I had. My eyebrows have never looked so great!"

  5 Star Google Review
"I love my eyebrows! Getting ready for the day is so easy now. I love the way I look!"

  5 Star Google Review
"Love her personality! She returned my call ASAP. She is very professorial and I had no pain at all. I love my microbladed brows!!!"

  5 Star Google Review
"Shelly is a pro and makes microblading an art! Her no nonsense approach makes you comfortable and confident knowing her goal is to make you feel BEAUTIFUL! I strongly recommend you see Shelly for your permanent cosmetic needs!"

  5 Star Google Review
"I love my brows done by Shelly. They look so natural friends and family didn't even notice I had them done! The color and shape are perfect. I definitely recommend Shelly to do your permanent cosmetics."

  5 Star Google Review
"Shelly is awesome! I've received so many compliments on my brows and eyes since I received my brow tattoo and upper and lower liner. She does excellent work!!!!"

  5 Star Facebook Review
"There is so much to say about how amazing Shelly is! Her attention to detail is exquisite. Her willingness to work with you on getting you into an appointment that works best for you. Her love for her job. Her desire to make sure you're as much in love with your brows as she is. I could go on but you get the idea! I am so happy I found her and my brows will forever be looking their best!!"

  5 Star Facebook Review
"My experience today was phenomenal! I was microbladed by Shelly. Shelly is so precise and professional! She certainly has a gift and extreme talent! Thanks so much shelly! I cant wait to see how things look over the next month!"

  5 Star Facebook Review
"This was a very exciting venture for me & I couldn't b more thrilled with the results! I refer all my friends! Luv my Microblade brows!"

  5 Star Facebook Review
"Shelly did an amazing job on my eyebrows. No one realizes that they are not real. I get compliments all the time."

  5 Star Facebook Review
"Eyebrow touch up today! Love, love, love my brows!"
Permanent Makeup and Microblading Near Me
Please don't choose a permanent cosmetic technician based on location. We have clients that come to Permanent Cosmetics by Shelly in Hartland from all over SE Wisconsin and surrounding states including Milwaukee, Waukesha, Oconomowoc, Pewaukee, Brookfield, Delafield, Sussex, Menomonee Falls, Watertown, Germantown, Hartford and more!
Permanent Cosmetics by Shelly
Inside Unique Suites Salon
210 Pawling Ave #5, Hartland, WI
ph. 262.434.0220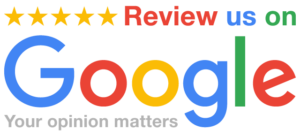 Hartland, Wisconsin Location