Microblading Eyebrows Before and After Photos
There's no better way to see if a microblading artist is as good as they say they are than by looking at microblading before and after photos! Here is just a sampling of the work Shelly has done recently. See many more microblading photos on the Facebook page for Permanent Cosmetics by Shelly. All of Shelly's photos are work done specifically by her alone. Note that these photos are copyrighted and not meant to be downloaded or used by anyone off this website. They have not been photoshopped or touched up in any way. If you have any questions or if you are ready to book your microblading appointment, contact Shelly by calling 262-434-0220 or fill out a quick form online here.
Permanent Makeup and Microblading Near Me
Please don't choose a permanent cosmetic technician based on location. We have clients that come to Permanent Cosmetics by Shelly in Hartland from all over SE Wisconsin and surrounding states including Milwaukee, Waukesha, Oconomowoc, Pewaukee, Brookfield, Delafield, Sussex, Menomonee Falls, Watertown, Germantown, Hartford and more!
Permanent Cosmetics by Shelly
Inside Unique Suites Salon
210 Pawling Ave #5, Hartland, WI
ph. 262.434.0220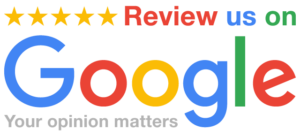 Hartland, Wisconsin Location