Lip Tattoo Reviews (Permanent Lipstick)
Since lips are the most sensitive part of your face, you'll want to take extra care when choosing a permanent makeup technician to do a lip tattoo (permanent lipstick) procedure. Along with checking credentials and experience, it's important to check lip tattoo reviews. Take time to check Google Reviews, Facebook reviews, Yelp, Better Business Bureau, and more. It's well worth it to do your research and choose a highly experienced artist with rave reviews! Less experienced technicians may offer low priced services – be cautious! Since 2005, Permanent Cosmetics by Shelly has been earning a good reputation. Shelly has a passion for helping clients with permanent makeup to give them freedom and flawless beauty every day!
Here are some lip tattoo reviews from Google and Facebook about Shelly. Have questions? Just contact Shelly anytime!

  5 Star Google Review
"Been seeing Shelly for several years now. Have had Eyebrows, Eyeliner and Lips done. Never been more satisfied with a Permanent Cosmetic Artist.
She truly is just that… an "ARTIST!"
Her work is beautiful and you never have to wait for her. I used to go to someone else and had to constantly wait an hour because she was running behind. Go to Shelly I promise you won't be disappointed!"

  5 Star Google Review
"Shelly is the BEST cosmetician!! Her permanent make up is superb. Her products & technique are beyond excellent!!! I have had others in the past but NO ONE is as outstanding as Shelly. I am a long time client. Thx Shelly!!"

  5 Star Google Review
"Artistic, creative and knowledgeable. Shelly keeps current on all the latest techniques, uses only high quality product, and is friendly, and trustworthy. You will be pleased with the outcome and the whole experience."

  5 Star Google Review
"Shelly came recommended and I was very happy with the results! Glad I didn't go with all the Groupons I have seen, they are not professionals, Shelly is! She did a Great job!"

  5 Star Google Review
"Shelly is BEYOND AMAZING with her talents and how she cares for her clients, she walks through each step of what is being done and her after care and follow up service are just as important to her as her service, something you just don't seem to find in the world today.. Just Love her!!!!"

  5 Star Google Review
"Shelley is awesome! She does a fantastic job!"

  5 Star Facebook Review
"I don't leave the chair unhappy cause that's how good Shelly is at her work. True perfectionist to get your look how it should be."

  5 Star Facebook Review
"Shelly is amazing! She explained in detail what to expect and how to care for treated area afterwards. She has a lot of experience which is comforting. Highly recommend!"

  5 Star Facebook Review
"She is awesome! Perfectionist! Would recommend her to anyone!"

  5 Star Facebook Review
"Shelly was reasonable in her prices and did an excellent job! Thank you Shelly!"
Permanent Makeup and Microblading Near Me
Please don't choose a permanent cosmetic technician based on location. We have clients that come to Permanent Cosmetics by Shelly in Hartland from all over SE Wisconsin and surrounding states including Milwaukee, Waukesha, Oconomowoc, Pewaukee, Brookfield, Delafield, Sussex, Menomonee Falls, Watertown, Germantown, Hartford and more!
Permanent Cosmetics by Shelly
Inside Unique Suites Salon
210 Pawling Ave #5, Hartland, WI
ph. 262.434.0220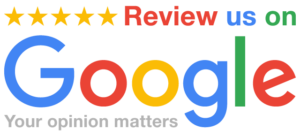 Hartland, Wisconsin Location